Hopefully y`all had a good Christmas, mine was decent. Didn`t really get much on the gift~side of things, but that`s not what it`s about for me....it`s really about the BiG family meal! It`s too bad my lil` bro` couldn`t make it down from Toronto, `cuz the turkey was great (not to mention the ham, cranberries, mash potatoes, stuffing, the pies & etc...)! Anyway, after my 3 plates of food (munchies kick`D into over~drive) I roll`D up 2 nice sized bluntS, grabbed some beer & popped in my homie
DJ Fosho
`s
latest
SLoW`D & CHoPP`D
mix
"Loving This Music"

.
Figured that ya gotta be in the right mind~state/ mood to really get into a SLoW`D & CHoPP`D mixed joint, so what better way to do so than with a lil` of that R&B...you know that Refer & Beer! Fosho does his thang & delivers a nice mix. It has a heavy Southern~vibe to it, no surprise there...I mean c`mon, it`s a
SLoW`D & CHoPP`D
mix & Fosho`s repp`N Texas! No worries though, the joint`s far from one~sided. Fosho throws Junior MAFIA, Styles P & Bone Thugs & in to the mix as well TLC to give it a lil` variety. Gotta say out of all the tracks the top 3 for me are:
"It`s Supposed To Bubble"
,
"Trill Niggas Don`t Die"
&
"Life Goes On"
, just DiGG`n how they were chopped, so check it out for ya`self...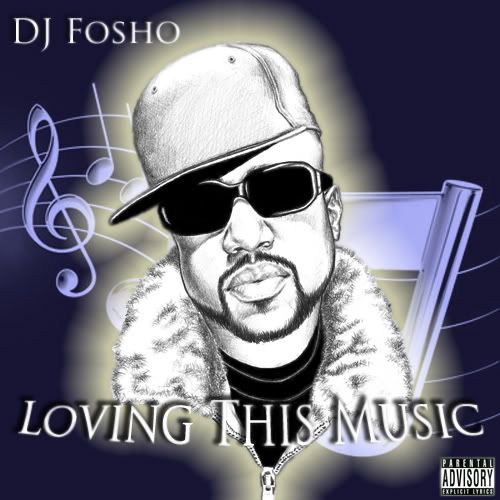 1. Sunshine {Lupe Fiasco}
2. Dirty Acres [Instr.] {Cunninlynguists}
3. I`m A Hustler {Pimp C}
4. Don`t Waste My Time {Bone Thugs-N-Harmony}
5. Get Money {Junior M.A.F.I.A.}
6. All I Know Is Pain {Styles P}
7. One Time {Ky-Mani Marley}
8. Be With Me {J. Holiday}
9. Creep {TLC}
10. Sei Luv {Messy Marv ft. J. Valentine}
11. Give My Last Breath {Trae}
12. Trill Niggas Don`t Die {UGK ft. Z-Ro}
13. Like Yesterday {PSK ft. UGK}
14. It`s Suppose To Bubble {UGK}
15. Git Out My Face {Scarface}
16. Sunset {Ja Rule ft. The Game}
17. One Day {UGK ft. Ronnie Spencer & Mr. 3-2}
18. Life Goes On {Trae ft. L. Boogie}